Landrieu urges applications for broadband Internet grants
Deadline to apply for grants is March 15

Send a link to a friend
[February 22, 2010] WASHINGTON -- Two grant guides are available for small businesses interested in applying for the nearly $4 billion in American Recovery and Reinvestment Act grants to bring broadband Internet service to unserved, underserved and rural communities across the nation. The guides were released Friday by the chairwoman of the United States Senate Committee on Small Business and Entrepreneurship, Mary L. Landrieu, D-La. Applications for this second round of Recovery Act funding for broadband infrastructure are being accepted through March 15.
"L
ouisiana businesses have received millions of dollars from the grant program to expand broadband Internet service," Sen. Landrieu said. "These funds are being put into the hands of businesses dedicated to expanding this advanced technology to some of the most rural parts of the country. Increasing access to broadband Internet service will help to bridge the technological divide between rural businesses and competing companies that have long benefited from access to high-speed Internet service. I encourage small-business owners to apply for these competitive grants. This is an historic opportunity to both improve our communities and U.S. competitiveness."
In June of 2009, Landrieu sent a letter to Commerce Secretary Gary Locke, Department of Agriculture Secretary Tom Vilsack and others, supporting their efforts to expand access to broadband technology for the benefit of small businesses. In the same letter, Landrieu asked that priority be given to applications deploying broadband in unserved rural areas.
The senator has been a longtime advocate for the expansion of broadband technology and co-sponsored the Broadband Data Improvement Act that became law in October 2008. The law encourages the deployment of high-speed Internet access to areas that need it most and authorized the Small Business Administration's Office of Advocacy to conduct a two-year report on broadband access and affordability for small businesses. The committee is monitoring the implementation of Recovery Act funding and the progress of the report. In a June 2009 letter to Locke and Vilsack, Landrieu indicated that she plans to invite federal agencies before her committee to testify on the impact of Recovery Act broadband funds on small business growth. To view a copy of the letter, click here.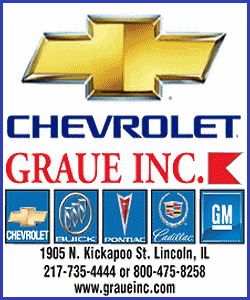 To view the guide for the U.S. Department of Commerce Broadband Technology Opportunity Program, click here.
To view the guide for the U.S. Department of Agriculture's Broadband Initiatives Program, click here.
Source: U.S. Senate Committee on Small Business & Entrepreneurship
[Text from PR Newswire file]