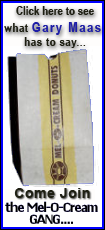 The system was produced by a combination of low pressure systems and was forecast to continue strengthening as it moved over the Mississippi River Valley and into the eastern U.S. Flow around the system was expected to create a warm front that could push up the East Coast, while a cold front following the system could extend from the Ohio River Valley into the Southeast.
Strong flow from the Gulf of Mexico was expected to spread rain over the region, though higher elevations of the Appalachians could see freezing rain.
The system was expected to crawl northeast throughout the day, pushing snow and freezing rain into the Northeast and New England. Nearly an inch of freezing rain and snow was expected over Pennsylvania, while northern New York state could see light snow flurries by evening. Almost an inch of rain was expected in the Southeast and Mid-Atlantic states, including the valleys.
Behind the system, cool air was expected to pour in from Canada in the central U.S. as a ridge of high pressure built over the Plains. Breezy and cold conditions were expected. High temperatures in the teens and wind gusts of 15 mph were forecast for the northern Plains, while the southern Plains were expected to remain in the 60s.
Out West, a low pressure system and associated cold were expected to continue tracking southeast over California and into the Southwest. This could spread light rain over the region with 3 to 5 inches of snow anticipated over the southern and central Rockies.
The Pacific Northwest was expected to see another sunny day with highs in the mid-50s.
On Sunday, temperatures in the Lower 48 states ranged from a low of minus 18 degrees at Yellowstone, Wyo., to a high of 81 degrees at Laredo, Texas.