Overseas markets mostly fell.
Investors are sorting through another round of retailers' earnings looking for signs that consumers are returning to stores. The Conference Board releases its monthly consumer confidence report after the market opens, which will also provide clues into the psyche of shopper.
Stocks put a rally on pause Monday after retailers provided upbeat earnings, but cautioned a consumer rebound would be slow.
Consumer spending is considered vital to a strong, sustained economic recovery because their spending accounts for more than two-thirds of all economic activity.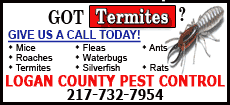 Home Depot Inc. reported a better-than-expected quarterly profit. The home improvement retailer also increased its dividend and outlook, evidence it is confident about the strength of a recovery. Competitor Lowe's Corp. on Monday also raised its outlook, but took a cautious tone about growth saying it's likely to be modest and slow in the near future.
Ahead of the opening bell, Dow Jones industrial average futures fell 31, or 0.3 percent, to 10,343. Standard & Poor's 500 index futures fell 3.60, or 0.3 percent, to 1,103.90, while Nasdaq 100 index futures dropped 8.00, or 0.4 percent, to 1,813.00.
The Conference Board is expected to show consumer confidence fell slightly in February, after three straight months of gains. Its index likely fell to 55 from 55.9, according to economists polled by Thomson Reuters.
The reading still falls well short of what is considered strong -- a reading above 90 means the economy is on solid footing. However, the index has rallied over the past year after bottoming at 25.3 in February 2009.
Investors will also closely watch a report on home prices. The housing market helped push the country into recession. If home prices can continue to stabilize or rise, it would be a huge boost for the battered market because improving prices make homeowners feel wealthier and lead them to spend more money.