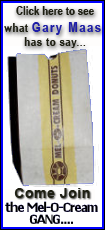 Consumers cut back on home-improvement projects during the recession and housing slump, but conditions have slowly started to improve, causing more to take on big projects.
Improved profitability led the largest U.S. home-improvement retailer to boost its quarterly dividend for the first time since 2006 and give a 2010 profit forecast above analysts' expectations.
Home Depot's stock gained 17 cents to $30.49 in premarket trading.
The company earned $342 million, or 20 cents per share, for the quarter. Adjusted earnings were 24 cents per share, which removed a $163 million writedown related to its HD Supply investment.
A year ago, Home Depot lost $54 million, or 3 cents per share.
Analysts surveyed by Thomson Reuters predicted a smaller profit of 17 cents per share. Those estimates typically exclude one-time items.
Sales for the three months ended Jan. 31 dipped 0.3 percent to $14.57 billion. That beat Wall Street's $14.07 billion. Quarterly sales also benefited from kitchen and bath purchases and sales overseas.
Sales at stores open at least a year rose 1.2 percent, an improvement from the third quarter's decline of 6.9 percent. In the U.S., those sales dropped 1.1 percent for the fourth quarter.
That figure is a key indicator of retailer performance because it measures growth at existing stores rather than newly opened ones.
Home Depot offset some of its sales weakness during the quarter with cost reductions, lowering its total operating expenses to $4.29 billion from $4.69 billion.
Similarly, smaller rival Lowe's reported on Monday that its fourth-quarter profit rose 27 percent on cost cuts and modestly higher sales, as demand for items such as appliances and countertops improved.