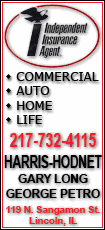 The British pound sagged meanwhile on a downbeat outlook from Bank of England governor Mervyn King.
The FTSE 100 index of leading shares was down 4.36 points, or 0.1 percent, at 5,347.71 while France's CAC-40 was 9.44 points, or 0.3 percent, lower at 3,747.26.
Germany's DAX though was faring even worse, trading 35.22 points, or 0.6 percent, lower at 5,653.22.
The DAX had been trading modestly higher before the Ifo Institute reported that its business climate index for Germany fell to 95.2 in February -- below its long-run average -- from 95.8 the previous month.
The fall, which was the first in nearly a year, comes in the wake of similarly pessimistic reports from the likes of the ZEW institute and mounting evidence elsewhere that the recovery in the 16 country eurozone has been hit by the debt crisis that is afflicting Greece and threatening to spill over into other countries, such as Spain and Portugal.
And with figures for France also showing consumer spending down in January, analysts said there's little chance that the pace of the eurozone recovery will pick up from the 0.1 percent pace recorded in the last quarter of 2009.
"The latest news points to a poor start to the year," said Jennifer McKeown, senior European economist at Capital Economics, who still expect the eurozone to grow 1.5 percent this year but only if there are "signs of improvement in the domestic economy in the coming months."
It's not just the eurozone struggling -- Bank of England governor King told a committee of lawmakers that the risks to the British recovery remained to the downside even though the more serious risks have been eliminated. Like the eurozone, the British economy grew by only 0.1 percent in the last three months of 2009.
King also said that the ratings agencies are bound to remain "somewhat uncertain" until Britain's massive budget deficit is tackled but that he would be surprised by a downgrade to the country's blue chip triple A bond rating.
King's comments prompted big falls in the pound as investors priced in an increasing likelihood of further central bank measures to boost the money supply in order to get the economy moving again and that the benchmark interest rate will not be rising from the current record low of 0.5 percent any time soon.
"The tone of these comments is sufficient to revitalize fears of double-dip recession in the UK although the revision to Q4 GDP on Friday could yet allay this threat," said Jane Foley, research director at Forex.com.
"The combination of slow growth, terrible public finances and the risk of a hung parliament after the spring election is not a good one for the pound," Foley added.