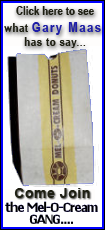 Governor Mervyn King told a Parliamentary committee that recovery appeared to have stalled in the euro area, Britain's largest export market, and pointed to the world economies large imbalances such as trade and budget deficits.
"This nascent recovery is fragile. The tensions that underlay the build up of large world imbalances have not been resolved," King told the House of Commons Treasury Committee. "And, at home, bank lending to the nonfinancial sector continues to fall."
Sterling fell broadly following King's remarks, with the euro moving to a 12-day high to 0.8824 pence and the pound dropping a cent against the dollar to $1.5421.
The market sold sterling because it looks increasingly likely that the Bank of England will extend increase its 200 billion pounds ($310 billion) economic stimulus program of asset purchases, said Mark Bolsom at Travelex Global Business Payments. The effect of the program is to increase the supply of money in the economy, which can weigh on a currency's exchange rate.
The bank's rate-setting Monetary Policy Committee voted earlier this month to keep the program on hold for now, leaving the market to guess whether further stimulus was likely.
"King continues to support the depreciation of the pound in the hope it will boost exports perhaps he's being intentionally dovish in this speech because he wants to weaken the pound further," Bolsom said.
Britain officially crept out of its deep recession in the fourth quarter, with a preliminary estimate that GDP grew by 0.1 percent. That measure will be updated on Friday, based on a broader range of data.
While the Monetary Policy Committee expects a gradual recovery, King said, risks remain on the downside.
King said the "quantitative easing" program asset purchases, combined with a record-low base rate, will provide a boost for some time, and he said Britain's economy also benefited from a fall in the value of sterling in 2007 and 2008.