He and his partner, Tessa Virtue, had knocked the Russians from their traditional perch atop the ice dance podium, so this party was going to last a long time.
Virtue and Moir won the dance title Monday night, a first for the Canadians -- heck, for anybody in North America. For only the third time since ice dance became an Olympic sport in 1976, the gold went to someone other than a Russian or Soviet couple.
"I'll probably wear it in the shower," Moir said. "I'm not going to take it off all week."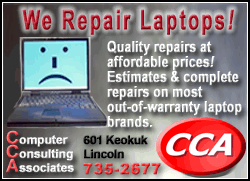 The Russians won't have that option. They've been oh-for-gold in pairs, men's competition and now dance -- events they're used to dominating. They could very well go home without winning at least one skating event for the first time since 1960.
Russia couldn't even win the silver in dance. That went to two-time U.S. champions Meryl Davis and Charlie White, giving the United States back-to-back dance medals for the first time. Reigning world champions Oksana Domnina and Maxim Shabalin of Russia were third.
Tanith Belbin and Ben Agosto, silver medalists at the 2006 Olympics and the skaters who started this dance revolution, were fourth.
"North America has really come into its own in terms of ice dance," Davis said. "This Olympics is a little bit of a turning point again. It's really exciting to be a part of it."
Davis and White's silver was the 25th medal won by the U.S., matching its record set in 2006 for medals won at a Winter Olympics away from home. The Americans are guaranteed of passing that, because the U.S. women's hockey team can do no worse than a silver medal.
"For us to be a part of that, it's really exciting," Davis said.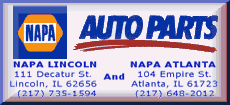 Virtue's jaw dropped when she saw their overall score of 221.57 and Moir jumped to his feet, screaming almost as loudly as the crowd that was shattering the decibel meter. With Davis and White, second after the original dance, already finished, Virtue and Moir knew the gold was all but theirs.
Virtue and Moir finished 5.83 points ahead of the Americans, their close friends and training partners in Detroit.
"I don't think either of us would be where we are without the other. We help each other on our bad days, and even push it a little more on the good days," Moir said. "To have each other up there on the podium, side by side, it's amazing. They're such great people.
"I'm sure they wanted to be up on the top of the podium, but they don't show any of that to us," he added. "They're just such great friends, and they gave us the best hug."
Moir couldn't stop moving on the medals podium, and he shook his bouquet so hard during their victory lap that flowers went flying across the ice. The couple looked around the arena as the ceremony started and, recognizing that few fans had left, made sure to display their medals to every corner of the arena, inviting everyone to share a piece of their triumph. With each new wave of applause, their grins widened.
After their lap, Moir jumped into the stands and held up his medal so fans could get a closer look. Then he and Virtue sprinted back onto the ice, holding up the Canadian flag.