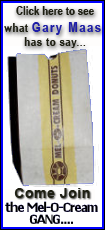 "I don't know," he said. "I just know I'm not going to be here."
At 37, Ramirez is heading into his 17th major league season. The former World Series MVP served a 50-game drug suspension last year and, for him, was hardly a force -- .290, 19 home runs, 63 RBIs.
Ramirez threw out the possibility that he could retire after 2010.
"What I can do is to just wait and at the end of the season I can say to myself if I want to do this, if I want to play," Ramirez said. "That's where I'm at. I think I have to wait until the season ends and see where my family's at and make a choice."
Asked if he can see a scenario where Ramirez might be pursued in the offseason, general manager Ned Colletti wasn't in the mood to look into the future.
"I'm worried about this season, that's where my focus is," Colletti said. "If that is accurate (that Ramirez won't return to the Dodgers) and he still wants to play after this year, I hope that he's the premier free agent on the market. That would mean he had a great year for the Dodgers."
Ramirez knows the business of baseball. He knows that if he struggles, the Dodgers probably wouldn't want him back. He's also aware that if he returns to being a dominating offensive force, the Dodgers, with their uncertain financial situation, likely would not be in a position to re-sign him.
Ramirez can often be a bundle of contradictions and Monday was no different. He said he has accomplished everything he wanted to in the game. Yet, he said he worked harder this offseason than ever.
"My whole career I never hit (during the winter) but after this year I needed to figure out some stuff, so that's what I did," said Ramirez, who has been in Arizona a full week before position players are required to report.