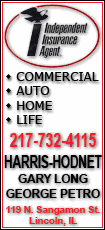 The record is all-but-broken, too, because the women's hockey team has advanced to the gold-medal game, meaning they can get no worse than silver. They will face Canada on Thursday.
The next big number for the Americans: 34, their record for medals won at any Winter Olympics, set at the 2002 Salt Lake City Games.
There are six days and 35 events left to try piling them up.
Otherwise, the big news Monday was the fallout from the U.S. men's hockey victory over Canada the day before, including Canada deciding to change goaltenders.
Robert Luongo will be in goal Tuesday against Germany, with Martin Brodeur watching from the bench.
"We're in the winning business and to win in any game, at any level, you need big saves," Canada coach Mike Babcock said. "We're looking for Lu to do that."
The ongoing reverberations started with the head of Canada's Olympic committee conceding that his country wasn't going to win the medals race, a huge proclamation considering they spent $117 million over five years to "Own the Podium." The white flag wasn't raised directly because of the hockey game, but the timing makes you wonder.
"We'd be living in a fool's paradise if we said we were going to catch the Americans and win," COC head Chris Rudge said.
In the afternoon, TV ratings were released, and the game was the most-watched sporting event in Canadian television history and it tied the 2008 elections for the most-watched event on MSNBC.
Other events fed off the U.S.-Canada hockey game. For instance, Canada's men's curling team beat the Americans 5-3, eliminating them from the tournament, then one of the Canadian curlers called it "some redemption for the hockey team."
Oh, don't forget the other connection Monday: Happy 30th anniversary to Mike Eruzione, Jim Craig and the "Miracle on Ice" club.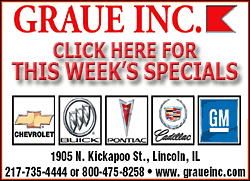 "It was more than a hockey game to a lot of people," Craig said. "As you get older ... it becomes more and more important to us."
Also Monday, Germany made a big move to try catching the United States in the medals race, tying the Americans for the most gold (seven) and getting to 21 overall.
The Germans won the women's cross-country team sprint and got silver in the men's team sprint and in ski jumping.
___
WOMEN'S HOCKEY
What a day to remember for U.S. coach Mark Johnson: He celebrated the anniversary of the "Miracle on Ice," in which he scored two goals, and saw his team avenge their 2006 Olympic shootout loss to Sweden with a 9-1 victory.
The Americans jumped ahead 4-0, then put the game away with four goals early in the third period, all against Kim Martin, the same goalie who stunned them in Turin. Monique Lamoureux scored three goals. Angela Ruggiero, a four-time Olympian playing in her record 250th game, also scored.
Canada advanced with a 4-0 win over Finland. Meghan Agosta set an Olympics record with her ninth goal, and Canada upped its margin of victory for the tournament to 46-2.
___
ICE DANCING
No North American couple had ever won the event. This time, they were 1-2, with Canada's Tessa Virtue and Scott Moir outskating their Michigan training partners, David and White.
"There is so much to be proud of right now," Davis said.
World champions Oksana Domnina and Maxim Shabalin of Russia won the bronze.
Turin Olympics silver medalists Tanith Belbin and Ben Agosto of the United States were fourth.
___
CURLING
Skip John Shuster's team got an early lead over Canada, but wound up losing 7-2 in a shortened match. Then the Americans fell 11-5 to China, ending their Olympics with a 2-7 record.
Shuster won bronze four years ago, helping bring more attention to this sport. It was the first U.S. curling medal at the Olympics and the first in a major men's competition since 1978. They couldn't build on it, though, losing three straight matches in extra ends (which are like innings in baseball).
"We've played good and just haven't quite gotten there," Shuster said.
___