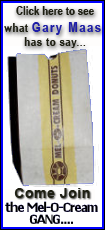 The Cavaliers traded their longtime center to Washington last week in the three-team deal that brought Antawn Jamison to Cleveland. The Wizards may decide to buy out Ilgauskas, allowing him to become a free agent.
The Los Angeles Times quoted an unnamed source Sunday saying the NBA had told other teams it wouldn't let Ilgauskas go back to the Cavs. However, the official told the AP the league would only step in if there was proof of an agreement before the trade was completed.
The person was granted anonymity because he was not authorized to comment publicly about the Ilgauskas situation.
A message was left with Ilgauskas' agent seeking comment.
If a buyout is reached with the Wizards, Ilgauskas would be placed on waivers. No team is far enough under the salary cap to absorb his $11.5 million salary for this season, so he would become a free agent eligible to join any team for a pro-rated share of the veteran's minimum.