Aaron said other players still harboring similar secrets also should come clean.
"I think baseball is cleaning up its act a little bit, I really do," Aaron said Monday during a visit to Atlanta Braves camp. "I've said this and I'll say it again, over and over again, this is the most forgiving country in the world. If you come through and tell the truth, then you're going to be forgiven.
"The kid with the Yankees, (Andy) Pettitte, came out and it was a week of news and after that it was over. We all make mistakes. If they ever did enhancing drugs, whatever they did, they should come clean and be able to sleep at night."
Aaron said McGwire's admission and apology this year was overdue but still welcome.
"I would have loved to have seen him do it a long time ago, but since he did it, I think that he himself will tell you right now he's able to sleep at night and he's able to look at his teammates," Aaron said. "He's done everything that he can do."
McGwire, who hit a then-single-season record 70 homers in 1998, admitted this year he used steroids and human growth hormone as a player. He is beginning his first season as the Cardinals' hitting coach.
"It's nice to have him back," Aaron said.
The 76-year-old Aaron's enduring popularity was clear as he attracted a crowd of autograph-seekers.
"It makes you feel good," he said. "I've tried to carry myself that way. I don't try to push myself on nobody. I just try to do what I'm supposed to do."
Aaron hit a record 755 home runs for the Braves and Brewers. His record was broken by Barry Bonds, who also eclipsed McGwire's mark with 73 homers in 2001. Bonds has pleaded not guilty to charges of lying when he told a federal grand jury in 2003 that he never knowingly used steroids.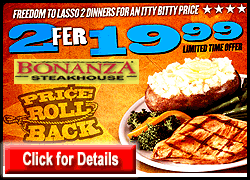 Aaron did not mention Bonds.
Aaron was asked if he appreciates some fans still referring to him as the home run king.