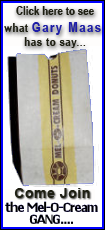 The Lobos moved into the top 10 in The Associated Press college basketball poll Monday for the first time in 12 seasons, after a pair of wins over Wyoming and Air Force last week. New Mexico has won 11 straight and at 25-3 has the best record in school history at this point.
"These are exciting times," said Alford, who's in his third season since leaving Iowa for the Mountain West school. "To crack the Top 10 is special. It's another step that is really remarkable for us. It's very encouraging for the future of our program."
Alford was especially pleased with his team's performance against Air Force, even though the Falcons are last in the conference. The rugged win represented a good tune up for Saturday's game against second-place BYU, and eventually the league and NCAA tournaments.
"It was a game that everyone is saying we should win," Alford said, "but you've got to play the games, and at this level anything can happen."
While the Lobos are climbing, the ACC is sliding, with only fifth-ranked Duke in the poll.
The last time the conference had only one ranked team was Dec. 13, 1977, when North Carolina was No. 5 in what was then the Top 25. Seven schools from the 12-team league have been ranked at some point this season: North Carolina, Georgia Tech, Clemson, Maryland, Florida State, Miami and Wake Forest.
Kansas (26-1), one of five ranked teams from the Big 12, was again the runaway No. 1 with 61 first-place votes from the 65-member national media panel. The Jayhawks were on top for the fourth straight week and 13th this season.
Kentucky (26-1), which was No. 1 on the other four ballots, held onto second after surviving its trip to Vanderbilt last weekend. Purdue, Syracuse, Duke and Kansas State all moved up one spot from last week to round out the first six.
Villanova, which lost to Connecticut and Pittsburgh last week, dropped four places to seventh. The Wildcats have been in the top 10 all season, along with Kansas, Kentucky and Duke.
West Virginia, Ohio State and New Mexico rounded out the top 10.
Georgetown was No. 11, followed by fellow Big East powerhouse Pittsburgh, BYU, Michigan State, Butler, Vanderbilt, Wisconsin, Gonzaga, Tennessee and Temple.