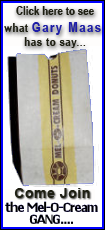 Cook, 29, appeared in just 15 games this season, averaging 1.4 points and 0.6 rebounds in three minutes per contest. The 6-foot-9 forward is in his seventh NBA season. He has career averages of 5.8 points and 2.7 rebounds in 349 games with the Los Angeles Lakers, the Orlando Magic and the Rockets.

Temple has averaged 16½ minutes, 6.0 points and 2.3 rebounds in three games since being called up from the NBA Development League's Rio Grande Valley Vipers.
Copyright 2010 The Associated Press. All rights reserved. This material may not be published, broadcast, rewritten or redistributed.