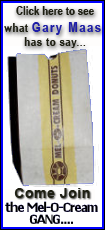 On the first day of spring training, Ozzie Guillen announced that Mark Buehrle would be his opening day starter. The reason Chicago's manager could do that so easily was because Peavy turned down the assignment.
"I had talked to Jake at SoxFest about him being the opening day guy," pitching coach Don Cooper said Monday. "He called me up two or three days after SoxFest and said, `Dude, I don't want to start. I don't want it. This is Buehrle's team.'"
Peavy and the White Sox know Buehrle needs one opening day start to set the franchise record of eight.
"Certainly we all knew that Buehrle had a chance to have the record, but my thought was we would be running out our best guy on Day 1 and we would then be able to give Buehrle a few days extra," Cooper said. "But the point is Jake's unselfishness was a very, very refreshing thing to see."
For a guy who has made only three starts in a White Sox uniform, Peavy is opening a lot of eyes within the organization. Even Buehrle questioned the club's decision to go with him over the 2007 NL Cy Young Award winner.
"I wouldn't have cared," Buehrle said. "I still think they're making a mistake pitching me opening day. I've said all along that Peavy is dominating. He's going to go out and dominate teams and that's what people want to see, fans want to see -- someone go out and dominate.
"I've said all along that he should be starting opening day. I think when the playoffs get here, we'll see, but if we make it I think he would be the No. 1 guy. I'll just go out there and try and get the win, get us going the right way."
What will it mean for Buehrle to have the White Sox record by himself, surpassing the seven opening day starts made by Billy Pierce? Well, it joins the World Series title, no-hitter and perfect game on the resume of one of the most accomplished starting pitchers in team history.