"I'd like to think I helped the team win a few games," Holliday said Monday.
The Cardinals really took off after acquiring Holliday from the Athletics not long after the All-Star break, pulling away with a 20-6 record in August. Holliday batted .353 with 55 RBIs in 63 games, production that helped him land a seven-year, $120 million free agent contract in January.
"I'm just happy we got him when he was hot, because he was probably the hottest hitter in the second half of anybody in the major leagues," leadoff hitter Skip Schumaker said. "He was incredible.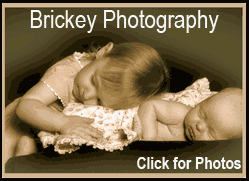 "Everybody knew we had the pitching, and now we had the offense to compete with anybody, and maybe we were even better than anybody."
Without Holliday, the Cardinals could not have afforded the 2-8 finishing slide that still left them with a 7 1/2-game cushion over second-place Chicago.
"I think it would have been a real contest," La Russa said. "I think because of the way our starters were working and our bullpen, I think we could have won, but we wouldn't have won easily."
Getting the 1-2 punch of Albert Pujols and Holliday for the whole year makes this potentially one of La Russa's best lineups ever. On paper, Pujols said, he can't recall a better supporting cast in his 10 seasons in St. Louis.
The only potential negative is a lack of left-handed bats. There are only two regulars, and one of the lineups La Russa has tinkered with has both Schumaker and Colby Rasmus at the top.
"We have a pretty good lineup and we have a pretty good ball club," Pujols said. "No disrespecting the other ballclubs in the past, but this is probably one of the best we've had."
Holliday would make an ideal No. 3 hitter, except the Cardinals already have a pretty good one in Pujols.