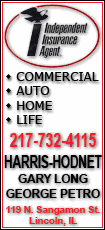 Cubs manager Lou Piniella has his choice: shortstop Ryan Theriot or right fielder Kosuke Fukudome.
One player it will not be is left fielder Alfonso Soriano, who led off in 2007 and 2008 but was moved to the sixth spot in the middle of last season. That's where he'll begin this season.
"It's not going to be Soriano, so I'm not going to answer that one," Piniella said. "We've got Theriot that can lead off. We've got Fukudome, who certainly can lead off also. I think those two probably more than anybody else."
The right-handed hitting Theriot led off 41 times last year, while the left-handed Fukudome batted first 34 times.
If Piniella is leaning toward either right now, it's probably Theriot. The 30-year-old batted .284 last year with 21 stolen bases in 31 attempts. However, his on-base percentage dropped from .387 in 2008 to .343 last year.
Fukudome, 32, is a strong on-base player. His OBP last year was .375 to go along with a .259 batting average and six steals in 16 attempts. With power in the middle of the lineup, the running game does not figure into Chicago's plans anyway.
"We'll see how our lineup works," Piniella said. "I thought Theriot did a nice job last year at the leadoff spot. I thought Fukudome, with his patience, taking pitches, pitch counts, so forth. We don't have a player that's going to steal 40 or 50 bases, so that's not what we're going to look for.
"On-base percentage is certainly important, going from first to third is important. Let's see how these guys are swinging the bats. I can envision Theriot hitting first. I can envision Fukudome utilizing that hole to play some first-to-third baseball. I think Fukudome more in the 2-hole than the 1-hole."
Both players are saying they'll do what the manager wants to them to do, even as each expressed a preference to bat first.
"If I can pick, then I will like to be first," Fukudome said.