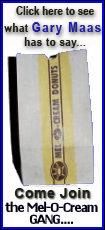 The company said Wednesday it lost $40.8 million, or 25 cents a share, in the three months ended in January. That compares with a loss of $88.9 million, or 55 cents a share, in the prior-year period.
Revenue declined 20 percent to $326.7 million from $409 million the year before.
Analysts polled by Thomson Reuters were expecting a loss of 35 cents a share on revenue of about $325 million.
The most recent quarter included before-tax write-downs of $33.4 million, compared with year-ago reductions of $156.6 million.
Robert Toll, chief executive officer, said in a statement the company believes the housing market "is still in choppy waters but the seas are getting calmer."
The company sold 596 homes, a 10 percent decline from the first quarter last year.
Last week, however, the builder launched its annual winter sales event. The company said more homebuyers put down deposits than any week in February since 2006.
The company, based in Horsham, Pa., took advantage of cheaper land prices and struck deals for 3,000 lots for future homes during the quarter. Based on recent shopping activity, the company estimated it will sell between 2,100 and 2,750 homes in its fiscal year at an average price of $540,000 and $560,000.
___
On the Net:
Toll Brothers: http://www.tollbrothers.com/