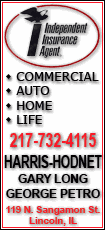 Overseas markets mostly fell Wednesday.
Investors will be listening to the central bank chairman's remarks for signs about the outlook for interest rates and the economy.
The Commerce Department releases its monthly new home sales report after the market opens. It is expected to show a rebound from last month's reading.
Dow Jones industrial average futures are up 6, or 0.1 percent, to 10,305. Standard & Poor's 500 index futures are up 0.50, or 0.1 percent, at 1,097.70, while Nasdaq 100 index futures are up 4.00, or 0.2 percent, at 1,805.
[Associated Press; By IEVA M. AUGSTUMS]
Copyright 2010 The Associated Press. All rights reserved. This material may not be published, broadcast, rewritten or redistributed.