GM and Sichuan Tengzhong Heavy Industrial Machinery Corp. extended the deadline for Hummer's sale until Feb. 28 pending approval by the Chinese government. With just days to go, there was no sign Wednesday of any movement on the deal at the Ministry of Commerce or two other agencies concerned.
Beijing has shown little enthusiasm for the planned purchase of a loss-making brand best known for gas guzzling off-road vehicles and which GM is trying to unload as part of a new focus on four mainstay brands.
But Tengzhong and its partners appear to have a Plan B: New J&A Tengzhong Fund SPC, a private equity investment fund owned by an offshore entity that is already recruiting private investors to buy into its acquisition plan.
"Why shouldn't China's Tengzhong undertake its responsibility to go out into the world?" says Li Yan, a Sichuan-born mining tycoon, in a declaration on the Web site of New J & A Investment Management, which recently began advertising for investors. Yan is said to be planning to take a 20 percent stake in Hummer.
"Hummer, just like Lady Liberty, represents the spirit of the American people," Li says in the statement illustrated with a Hummer photo. "Our purchase of Hummer conveys the friendship of Chinese civilization to the American people."
New J&A Investment Management, registered in the Cayman Islands and listing an office address in Hong Kong's prestigious Two International Financial Center, is headed by Lucky Lu Shengxi, a fund manager with an MBA from Rensselaer Polytechnic Institute.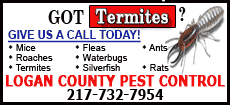 Lu, who also is a director of Tengzhong Asset Management Co., was not available for comment Wednesday.
But J&A's sales manager Tony Nie said the fund was set up in January and just opened for subscriptions, which will end in May.
"It's a private equity fund investment, and the money will be used in Tengzhong-Hummer deal," Nie said in a phone interview from the company's mainland Chinese headquarters in the southern city of Shenzhen. "I can't tell you more than that."
Both Tengzhong and GM refused comment.
When the two sides extended a Jan. 31 deadline, Hummer said it was optimistic the deal would be completed by the end of February.
With many Chinese still not back in their offices following a weeklong Lunar New Year holiday which began Feb. 13, calls to the National Development and Reform Commission, the main planning agency, rang unanswered Wednesday. An official in the Ministry of Commerce's news office, who refused to give his name, said they had no word on the deal.