The agency said preliminary data suggest Roche's Invirase and Abbott Laboratories' Norvir can affect the electrical activity of the heart when used together. Changes to the heart's electrical activity can delay the signals that trigger heart beats.
In some cases the problem can cause irregular heart rhythms, leading to lightheadedness, fainting, and even death.
The FDA made its announcement after reviewing data submitted by Roche about the heart activity of patients using its drug with Abbott's Norvir. The agency said its review is ongoing and patients should not stop taking Invirase without talking to their doctor.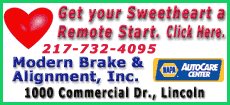 Doctors should review patients' heart health and current medications to determine if they should continue taking Invirase, the agency said in a statement posted online.
Invirase was approved in 1995 and is marketed by Genentech, the biotech unit of Swiss drugmaker Roche.
The drug is used in combination with Norvir and other anti-viral drugs to control HIV in adults. Norvir is given at a low dose to boost the level of Invirase in the body.
The FDA previously asked Roche and all makers of protease inhibitor drugs, which include Invirase, to conduct studies of the heart side effects of their products.
A spokeswoman for Genentech said the company has submitted new drug labeling to Invirase that is under FDA review.