Youth have been and will continue to be recognized for achievement in other activities also, such as Eagle Scouts have been recognized in previous years.

Resolutions are prepared, identifying values gained through the commitment and experiences, and then presented to the honorees during county board meetings.

February

Brandon Brawdy and Will Cross were recognized this month for their accomplishments.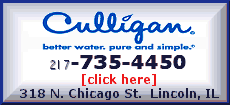 Bowler:
Brandon Brawdy bowled a perfect 300 game at Logan Lanes on Jan. 30, just a few days after his 15th birthday. Brandon is the only junior bowler in Logan County to have ever bowled a perfect game.
Bowling is one of the most popular sports in the United States, with more than 50 million players.

Bowling is an enjoyable form of recreation, but also a competitive sport.

A perfect game is a very rare occurrence achieved by few bowlers.
The Logan County Board wishes Brandon Brawdy continued success as a bowler.
Cross-country runner:
Will Cross took 18th place at the Illinois High School Association cross-country state finals in Class A on Nov. 7, 2009, running the three-mile course in 15:41.
Will made this achievement as a junior at Hartsburg-Emden High School on a co-op cross-country track team with Delavan High School. He has been dedicated to cross-country running for more than two years, training with seniors when he was a freshman. He runs year-round in all kinds of weather.
To excel in an individual sport requires a high degree of self-motivation and commitment.
The Logan County Board wishes Will Cross continued success throughout his high school sports career.
December
The board recognized two young people, Katherine Hepler and Jordan Nelson, for special achievements.
Hepler and Nelson accomplished golfing feats in 2009 that no one recalls ever having been achieved before.
Jordan Nelson finished as runner-up as an individual contestant in the Class AA high school golf championship. To reach this, Jordan led his team through regional and sectional competition. He played on the highly challenging and unfamiliar golf course at ISU in inclement weather and finished just one shot out of first place.

Katherine Hepler won the Illinois Women's Open in late July. IWO is a premier event for women professional golfers, as well as select amateur players from Illinois, Iowa, Missouri, Minnesota, Wisconsin, Ohio, Kentucky and Michigan. Katherine tied for third place, with no Illinois woman professional or amateur player ahead of her.

A few days later, at 15 years old, for one day Katherine became the youngest winner of the Illinois Girls State Championship, the ending season event open to any Illinois girl under the age of 19.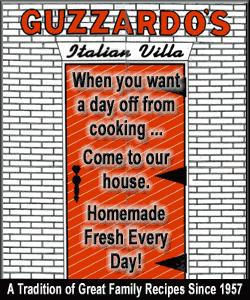 Hepler's proud father, board member Dave Hepler, read the resolution that identified values in golfing:
Athletic accomplishments.

Sports and recreation are part of a healthy lifestyle.

Sports and activities can be engaged in for a lifetime.
Logan County has been increasingly proactive in promoting recreation:
Bike and fitness trail has been promoted and public access to area golf courses.

Lincoln Elks Club has made its facility available to the general public.

The North Greens Golf Course remains publicly accessible.
The success of these two young people showcases the opportunities open for young people in many sports activities, including golf.
Jordan and Katherine have shown that they can compete at the highest levels of their peer groups.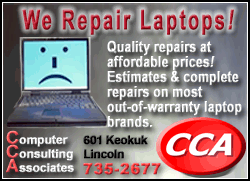 This sport provides opportunities and competitive venues at the collegiate level and to young people who dedicate themselves to advancing their skills. The area golf courses and Lincoln College continue to offer golf programs that greatly expand the outreach to hundreds of young people in Logan County.
January
The board recognized Logan County students who earned the prestigious Judge's Choice awards at the Illinois Elementary School Association's speech contest. (See article.)
Schumacher has contacted schools asking for their submissions on individuals and teams who make accomplishments that stand out. Students who live in the county qualify, even if they attend school outside the county.
[By JAN YOUNGQUIST]