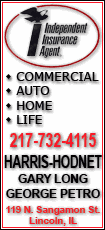 A comprehensive agreement was being hammered out "step-by-step," Morin told journalists after receiving a reply from EADS, the Airbus parent company.
A statement released by the seven defense ministers said that "significant progress has been achieved during negotiations" with EADS. The talks on the A400M were held on the sidelines of a meeting of EU defense ministers on this Spanish island.
In Paris, a defense ministry spokesman said the signing of "the principle elements of an accord" could take place in Paris on March 8. Gen. Christian Baptiste did not provide further details.
Morin said EADS had responded to the customers' final offer by asking for guarantees that the 180 total order book won't be reduced, and that technical specifications are not be further amended.
Britain has already indicated it may reduce its order from 25 to 22 aircraft. Germany wants to install an innovative terrain-following system that would allow the hulking plane to fly low-level missions.
Paris-based EADS also asked for clarification of the euro1.5 billion in loan guarantees the customers are offering, besides a euro2 billion that they will provide to cover cost overruns, he said.
In Paris, an EADS spokesman said he had no immediate comment about Morin's statement.
EADS and the seven customer governments -- Belgium, Britain, France, Germany, Luxembourg, Spain and Turkey -- have been embroiled in a tug of war over who should pay for billions in cost overruns in a program that is almost four years behind schedule. The euro20 billion ($26.9 billion) project is over budget by about euro5.2 billion ($7 billion).
It is likely that EADS will bear a significant portion of the difference in the project's total cost. Although EADS has said it would not accept that, the prospect of lucrative foreign sales -- including a possible order for 120 planes by the U.S. Air Force -- will likely influence its decision on whether to proceed with the program.