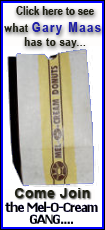 The FTSE 100 index of leading British shares was barely higher at 5,343.19 while Germany's DAX rose 2.43 points at 5,617.94. The CAC-40 in France was 6.42 points, or 0.2 percent, lower at 3,709.26.
The worst performing main index was the composite index in Athens, which was down 1.7 percent at 1,893.10.
Worries about Greece continued to be the main talking point in markets, overshadowing more assurances from U.S. Federal Reserve Chairman Ben Bernanke that borrowing costs will stay at rock-bottom lows for a while yet.
Any hopes that Greece could slash its budget deficit by four percentage points to 8.7 percent of GDP this year were diminished after Standard & Poor's said it was monitoring the situation closely.
"In our view, a further downgrade of one to two notches is possible within a month," said Standard & Poor's credit analyst Marko Mrsnik.
A two-notch downgrade would take S&P's rating on Greece to BBB- -- the lowest level accepted by the European Central Bank as collateral for loans. Moody's current rating on Greece is A2, although that may be lowered soon.
Kit Juckes, chief economist at ECU Group, thinks there's an element of "hysteria" creeping into the debate about Greece with workers protesting about the planned austerity measures and politicians arguing about what to do and who's to blame.
"None of this is very new but there are more and more people talking about how -- if this spreads -- it could bring the eurozone down and cause a break-up of the system," said Juckes.
Juckes said this "Anglo-Saxon view" of the collapse of the system is "nonsense," adding that this crisis would have been far worse for everyone in Europe without the euro.
"The single currency remains a great success, whereas the fiscal architecture of Europe badly needs mending," said Juckes. "On that basis, I suspect this current slide by the euro may now be getting ahead of itself."
By late-morning London time, the euro was down 0.4 percent at $1.3485, not far off its nine-month low of $1.3444 hit earlier this month.
Aside from Greece, investors will be monitoring Bernanke's testimony to the Senate later, though there are doubts whether he will say anything different to what he relayed to the House of Representatives Wednesday.