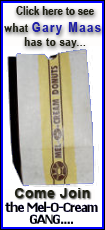 Toyota faces a criminal investigation by federal prosecutors in New York. The Securities and Exchange Commission is investigating the company. Its beleaguered U.S. dealerships are facing repairs to potentially millions of customer vehicles that have been recalled. The company is offering customers new reimbursements for rental cars and other expenses.
Its lawyers are bracing for waves of death and injury lawsuits. The Senate will conduct a new hearing next week. And the cost to Toyota's reputation is only now starting to emerge.
"There is still a very large bull's-eye pinned to Toyota right now," said Aaron Bragman, an auto industry analyst with IHS Global Insight.
Despite back-to-back congressional hearings this week, left to be said were a better explanation for slow actions to deal with the defects and believable assurances that the problems that led to sudden, unintended accelerations will be fixed.
Toyoda said those changes were being made nearly around the clock, but during three hours of often tense questions and answers he repeated the company's insistence that there was no link to the cars' electronic systems.
Many drivers filing complaints with Toyota and the government say their acceleration problems had nothing to do with floor mat interference or sticky gas pedals -- the culprits the company is pointing to. Outside experts have suggested electronic problems.
House lawmakers unleashed blistering criticism on Toyoda, the grandson of the company's founder.
"I am embarrassed for you, sir," Rep. John Mica, R-Fla., said as he brandished an internal Toyota document showing the automaker estimated it saved $100 million by avoiding a broad recall over unintended acceleration in 2007.
The National Highway Traffic Safety Administration is seeking records on Toyota's recalls and is conducting its own review on whether electronics were behind the vehicle defects. NHTSA also continues to look into steering complaints from drivers of the popular Corolla model.