CEO Stephen Hester, who along with his deputy waived any bonus for the year, cited improvements but said a "hard slog" lay ahead.
The loss compared to a 24.3 billion pounds loss, a British corporate record, racked up by RBS in 2008 following the disastrous takeover of the Dutch Bank ABN Amro. RBS wrote off 16.9 billion pounds in goodwill in 2008 related to ABN Amro and in RBS' NatWest subsidiary.
The analysts' consensus forecast was a loss of 5.7 billion pounds.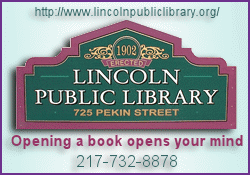 Revenue rose 34 percent to 31.7 billion pounds, up from 23.6 billion pounds in 2008. The bank booked impairment losses of 13.9 billion pounds for the year, compared to 7.4 billion in 2008.
RBS, which is 84 percent owned by the government after being bailed out during the worst of the credit crisis, said its operating loss shrank from 6.9 billion pounds in 2008 to 6.2 billion pounds.
In the fourth quarter, RBS reported a net loss of 765 million pounds, down from 1.8 billion in the third quarter.
RBS shares were up 3.4 percent at 37.35 pence as the London Stock Exchange opened.
"The spike in the share price in early trade is likely to be in reaction to the amount of bad news previously factored into the valuation," said Richard Hunter, analyst at Hargreaves Lansdown Stockbrokers.
RBS was the biggest casualty of the banking crisis in Britain, which also saw the government taking over mortgage lender Northern Rock and buying a 43 percent stake on Lloyds Banking Group.
"We have exceeded all the principal milestones we set for the first year of our plan. An 8.3 billion profit for 2009 in our core businesses provides evidence that the new RBS can deliver sustainable earnings," said Chief Executive Stephen Hester.
The "core" operating profit included 5.7 billion pounds from RBS' Global Banking and Markets investment arm, "which successfully took advantage of buoyant markets despite the handicaps of its own radical restructuring," Hester said.