The sale of the SUV brand with military roots to a Chinese heavy equipment maker has collapsed. GM said it would still hear offers for the company, but potential investors would have to move fast.
"In the early phases of the wind-down, we'll entertain offers and determine their viability, but that will have to happen in pretty short order," said GM spokesman Nick Richards.
GM said Wednesday that its bid to sell Hummer to Sichuan Tengzhong Heavy Industrial Machines Co. fell through. The Chinese manufacturer said it failed to get clearance from regulators in Beijing within the proposed timeframe for the sale.
GM will continue to honor warranties for current Hummer owners.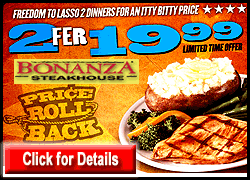 "We are disappointed that the deal with Tengzhong could not be completed," said John Smith, GM vice president of corporate planning and alliances. "GM will now work closely with Hummer employees, dealers and suppliers to wind down the business in an orderly and responsible manner."
GM did not disclose a timeframe for winding down the brand, which employs 3,000 people in the U.S. Hummer will be the second division after Saturn that GM failed to sell as planned. Its one successful sale was Swedish car brand Saab, which is going to Dutch carmaker Spyker Cars NV in a $74 million deal.
That sale came together at the last minute after a deal with a group led by another Swedish car manufacturer fell apart. A similar outcome for Hummer would be its only hope of survival, but no new buyers had emerged as of Wednesday evening, Richards said.
The deal's backers in China had been racing to save the acquisition this week. As recently as Tuesday, private investors were trying to set up an offshore entity in a last-minute effort to complete the deal ahead of a Feb. 28 deadline.
That scheme, along with other plans that investors were considering, was unsuccessful, according to a person close to the situation. The person declined to be identified in order to speak more freely.
"There's no way forward with that," this person said. "We're out of time."
Tengzhong said it was disappointed with the deal's collapse.
"Tengzhong worked earnestly to achieve an acquisition that it believed to be a tremendous opportunity to acquire a global brand at an attractive price," it said in a statement, thanking GM, Hummer, its executives, and employees.
Hummer, which traces its origins to the Humvee military vehicle built by AM General LLC in South Bend, Ind., acquired a devoted following among SUV lovers. But Hummer was always a polarizing brand with a fuel-thirsty lineup that many saw as symbols of excess.