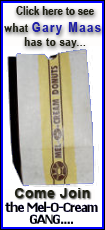 The nominees for the fiction prize worth $15,000 were announced Tuesday. Alexie was nominated for the story collection "War Dances" and Kingsolver for the novel "The Lacuna."
Other nominees are Colson Whitehead's "Sag Harbor," Lorrie Moore's "A Gate at the Stairs" and Lorraine N. Lopez's "Homicide Survivors Picnic and Other Stories."
The winner will be announced March 23. Previous recipients include Philip Roth, John Updike and E.L. Doctorow.