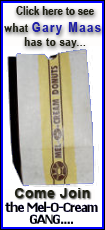 UNIVERSAL SPORTS: Claude Ruibal believes NBC wants to and will continue as the Olympics network beyond London in 2012, after which U.S. television rights are up for grabs. He essentially bet his company on it.
Ruibal is chairman and CEO of the Universal Sports network, which is televising five hours per day of Olympics material from Vancouver to the 33 million homes where it is being seen in the U.S. The network provides up-to-the-minute updates of Olympics events and background programs on events like figure skating. Olympic champions Shaun White, Hannah Teter and Evan Lysacek have all stopped by for interviews.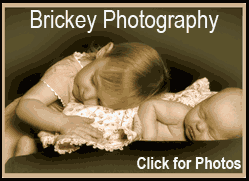 Universal Sports is the former World Championship Sports network, which Ruibal started in 2003. He was a fan of ABC's "Wide World of Sports" and its variety of competitions from around the globe while growing up, and he noted that many of the sports popular every four years at the Olympics have little television exposure otherwise. He set about acquiring the rights to many of them -- ski tours, swimming championships, volleyball, track and field -- to give them a TV home.
"I didn't think there was a champion for it," Ruibal said. "But I do think there is a champion set of consumers who want to see it."
In 2008, he entered into a partnership with NBC Universal and investors Inter Media Partners. There was talk the U.S. Olympic Committee was interested in setting up its own network, and Ruibal wanted to block the way competitively.
NBC's cable properties -- USA, MSNBC, CNBC -- have all been used as spillover networks for Olympics events in Vancouver. Universal has another purpose and, unlike the other networks, will provide updates on events that NBC otherwise wants to keep quiet until they are shown in prime-time. NBC won't scoop its own prime-time show but will provide more extensive video of events to Universal than it gives to other news organizations.
From NBC's standpoint, the network was a wise investment because it gives viewers the chance to see stars like White, Lindsey Vonn or Bode Miller outside of the Olympics so fans might know something about them every four years when the big event takes place.
"Universal Sports enables us to open up a new dimension in how we cover the games," said Gary Zenkel, president of NBC Olympics. "They provide a platform that allows us to pause from coverage and focus attention on the evolving stories and excitement of the Olympics."
That's all good for the network, unless Fox or ESPN outbids NBC Universal for the games in 2014, 2016 and beyond.
"Obviously, we linked up with NBC because they're the Olympics broadcaster, and the hope is that they will continue to be the Olympics broadcasters," Ruibal said. "I have to believe there's some real strong interest or desire to keep going with Olympics coverage."