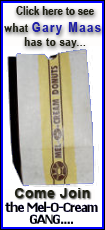 Some experts say intense exercise sessions could help people squeeze an entire week's workout into less than an hour. Intense exercise regimens, or interval training, was originally developed for Olympic athletes and thought to be too strenuous for normal people.
But in recent years, studies in older people and those with health problems suggest many more people might be able to handle it. If true, that could revolutionize how officials advise people to exercise -- and save millions of people hours in the gym every week. It is also a smarter way to exercise, experts say.
"High-intensity interval training is twice as effective as normal exercise," said Jan Helgerud, an exercise expert at the Norwegian University of Science and Technology. "This is like finding a new pill that works twice as well ... we should immediately throw out the old way of exercising."
Intense interval training means working very hard for a few minutes, with rest periods in between sets. Experts have mostly tested people running or biking, but other sports like rowing or swimming should also work.
Helgerud recommends people try four sessions lasting four minutes each, with three minutes of recovery time in between. Unless you're an elite athlete, it shouldn't be an all-out effort.
"You should be a little out of breath, but you shouldn't have the obvious feeling of exhaustion," Helgerud said.
In Britain and the U.S., officials recommend that people get about two and a half hours each week of moderate exercise.
Helgerud says that time could be slashed dramatically if people did interval training instead. He said officials have been too afraid of recommending intense training, fearing it might be too much for some people.
"I'm much more afraid of people not exercising at all," he said. "Inactivity is what's killing us."
When compared to people on a normal exercise routine, like jogging, research has shown those doing interval training can double their endurance, improve their oxygen use and strength by more than 10 percent, and their speed by at least 5 percent. Even studies in the elderly and in heart patients found they had better oxygen use and fitness after doing interval training.
Still, most studies have been done in young, healthy adults, and experts advise people to consult a doctor before starting any fitness program.