But Democrats are already looking beyond Thursday's meeting at historic Blair House. With GOP lawmakers remaining steadfast in their opposition, the president and his party are preparing to move on alone.
At stake in the high-risk strategy is the Democrats' stalemated legislation to extend coverage to more than 30 million people who are now uninsured. Politically, it's an all-or-nothing gamble in a midterm election year for Democrats bent on achieving a goal that has eluded lawmakers for a half-century.
Polls show Americans want their elected leaders to address the problems of high medical costs, eroding access to coverage and uneven quality. But the public is split over the Democrats' sweeping legislation, with its $1 trillion, 10-year price tag and many complex provisions, including some that wouldn't take effect for another eight years -- after Obama has packed up and left the White House.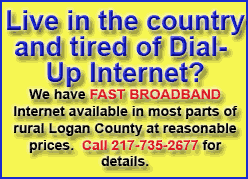 For Obama, the summit is his chance to make a compelling closing argument to the American people. If he succeeds, Democrats will push ahead to pass the legislation with a package of revisions he's proposed. If Obama falters, another Democratic president will have been humbled by health care. He will have to appeal to both sides to at least give him a modest bill smoothing some of the rough edges from the current system.
Obama's chief spokesman, Robert Gibbs, said hours in advance of the session that he thinks the talks can be productive if participants "put aside this notion of kabuki theater, put aside this notion of six-hour photo ops."
He said Thursday on ABC's "Good Morning America" that he understands "why the American people don't think Washington can get anything done."
Rep. Eric Cantor, the No. 2 House Republican, said he was hopeful there would be "a productive session."
"We're going in because Republicans do care about improving health care for the American people and their families," the Virginia Republican said on CBS's "The Early Show."
On Wednesday, the statements of two leaders on Capitol Hill illustrated the chasm between the parties, however.
"We'll have that meeting," said Sen. Chris Dodd, D-Conn., who helped write the Senate bill. "But far more important, after that meeting, you can either join us or get out of the way."
"I think it's nearly impossible to imagine a scenario under which we could reach an agreement," said Senate Republican leader Mitch McConnell of Kentucky. "Because we don't think we ought to pass a 2,700-page bill that seeks to restructure one-sixth of our economy."
Both men will be at the summit, which begins at 10 a.m. EST, and will be carried live from Blair House, the presidential guest quarters. C-SPAN will carry complete coverage. News operations from CNN to public broadcasting are planning to make it the focus of their day.
"Not only are lawmakers polarized, the parties' constituencies are far apart," said Robert Blendon, a Harvard University professor who follows public opinion trends on health care. "The president is going to use it as a launching pad for what will be the last effort to get a big bill passed. He will say that he tried to get a bipartisan compromise and it wasn't possible."