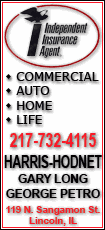 A jury didn't believe him, and a judge sentenced him to eight years in prison. But now, new revelations of safety problems with Toyotas have Lee pressing to get his case reopened and his freedom restored. Relatives of the victims -- who condemned Lee at his sentencing three years ago -- now believe he is innocent and are planning to sue Toyota. The prosecutor who sent Lee to prison said he thinks the case merits another look.
"I know 100 percent in my heart that I took my foot off the gas and that I was stepping on the brakes as hard as possible," Lee said in an interview Wednesday at the state prison in Lino Lakes. "When the brakes were looked at and we were told that nothing was wrong with the brakes, I was shocked."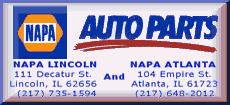 Lee's accident is among a growing number of cases, some long resolved, that are getting new attention since Toyota admitted its problems with sudden acceleration were more extensive than originally believed. Numerous lawsuits involving Toyota accidents have been filed over the recent revelations, and attorneys expect the numbers will climb.
In testimony before Congress, company executive renewed their apologies for underestimating the safety problems but also acknowledged that they still may not have identified all the causes for the sudden acceleration.
The uncertainty could wind up helping Lee and others. Attorneys for both the 32-year-old St. Paul man as well as the victims' families say they're encouraged by the evidence that the problems went beyond models that originally were recalled.
If Lee's car was defective, "We don't want an innocent man sitting in prison," said Phil Carruthers, who prosecuted the case for Ramsey County.
A Toyota spokesman declined to comment on Lee's case.
Lee, a recent Hmong immigrant with only about a year of driving experience, was driving his pregnant wife, 4-year-old daughter, father and brother home from church the afternoon of June 10, 2006, when their Camry zoomed up an Interstate 94 exit ramp in St. Paul. Police said it was traveling between 70 and 90 mph when it rear-ended an Oldsmobile stopped at a red light.
Javis Trice Adams, 33, and his 10-year-old son, Javis Adams Jr., died at the scene. Adams' 6-year-old niece, Devyn Bolton, was paralyzed from the neck down, and died shortly after Lee was convicted.
At his 2007 trial, Lee testified he was certain he tried to brake. But a city mechanic testified the brakes worked fine, and Carruthers, the prosecutor, argued Lee must have hit the gas by mistake. Lee's attorney at trial, Tracy Eichorn-Hicks, seemed to concede as much, arguing Lee's actions fell short of gross negligence.
In the end, a jury convicted Lee on two counts of criminal vehicular homicide. At sentencing, Ramsey County District Judge Joanne Smith gave Lee the maximum after emotional testimony that included Devyn Bolton's mother, Bridget Trice, saying to Lee: "I hope you understand what you've done to my family, Mr. Lee. You have ruined it."
Lee's Camry wasn't among those subject to Toyota's recent safety recalls, but Toyota did recall some 1996 Camrys for defective cruise controls that could cause sudden acceleration.