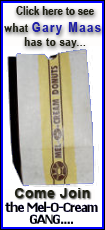 Starting Thursday, the U.S. Housing and Urban Development Department will hold meetings in Chicago, New York and San Francisco to get ideas on how to conduct such research.
Studies of race-based housing discrimination have gauged how landlords and real estate agents treated people of color compared with whites. This time HUD has a tougher task: creating a study to make an applicant's sexual orientation or gender identity as obvious as race or color.
HUD official Raphael Bostic says the agency hopes to let people elsewhere weigh in through the Internet, he said.
HUD hopes to begin collecting data next year.