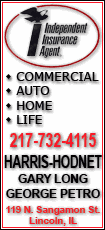 The memo, marked "sensitive -- for internal Coast Guard use only," was obtained by The Associated Press.
Papp's outline is significant because it could mean major changes for the more than 200-year-old agency that took on substantial homeland security duties after Sept. 11, 2001. Obama's 2011 proposed budget cuts for the Coast Guard have already caused outrage from some lawmakers.
According to Papp's memo, he would scale back the Coast Guard's counterterrorism priorities in favor of running traditional search-and-rescue operations that save people in imminent danger on the water and maintaining the maritime transportation system.
In the memo, Papp said he wants to eliminate teams that are trained to respond to and prevent terror attacks. These teams also train other Coast Guard forces on counterterrorism operations.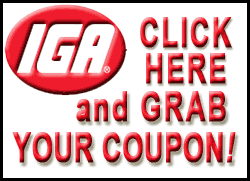 Papp said the strike teams were created after Sept. 11 "to fill a perceived void in national counterterrorism response capability." He says in the memo that other federal agencies are better at this type of mission.
He also calls for cuts to the Coast Guard's largest homeland security operation, which patrols critical infrastructure and other sensitive security structures on or near waterways. And he would decrease the number of specialized units stationed in key coastal areas where an attack could be devastating.
Obama has already proposed closing five of the 12 specialized units in 2011.
"In view of the fiscal horizon, we must make bold and systematic strategic decisions," Papp wrote in the memo, dated Nov. 10, 2009. Obama announced his intention to nominate Papp on Dec. 22.
Coast Guard spokesman Ron LaBrec said the memo was written in response to a Coast Guard headquarters request to identify potential areas for budget cuts down the road. LaBrec said it is part of a department-wide review of homeland security missions leading to spending proposals for 2012. But he said the memo does not represent Papp's own preferences or priorities.
Tom Gavin, the spokesman for the administration's Office of Management and Budget, said the White House is not involved in the internal budget considerations for 2012.
Papp also wants to cut back on the number of ships doing daily counternarcotics operations in the Caribbean. Currently, about six ships carry out that mission daily, according to Papp's memo.
He wants to trim the number back to an average of 4 1/2 ships a day, while keeping the Coast Guard cutters that perform anti-narcotics operations in transit zones to respond to specific intelligence about drug trafficking.