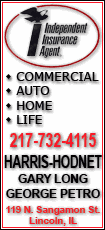 Expect them to collide, not come together. Without a no-nonsense referee to slam the gavel on mind-fogging jargon, not to mention apocalyptic rhetoric, some viewers might wish Judge Judy was presiding.
Obama is hoping to resurrect his signature issue and restore his reputation as a different kind of politician who can deliver real results. Congressional leaders of both parties are worried about self-preservation and political control in the November elections.
The goal for Obama is to draw a glaring contrast between the big bill he's backing and the limited steps Republicans are willing to take, hoping he can fire up anxious Democrats for what may be their last chance in a generation to provide health insurance coverage to nearly all Americans. They have the votes, but do they have the will?
Sen. Chris Dodd, D.-Conn., who will be among the lawmakers participating, worked a rally of supporters on the eve of Thursday's meeting, scheduled to start at 10 a.m. EST.
"After that meeting, you can either join us or get out of the way," Dodd said.
Not if Republicans have anything to do with it. Riding a populist backlash against the widening reach of government, they insist that Obama start from scratch, a notion the White House rejects. They're unified in opposing the Democratic bills passed last year and have pulled back from more ambitious GOP-backed plans that might have provided a foundation for compromise.
With premiums going up by double digits for some consumers, polls show the public wants Congress and the president to deal with spiraling medical costs, shrinking coverage and questionable quality. But Americans are split over the Democratic bills. If Obama and the Democrats can't get their legislation passed, there may still be a chance for a modest measure this year that smooths the rough edges of the current system but stops well short of coverage for all.
Obama will be the moderator in chief for talks on four topics: revamping insurance, cost containment, expanding coverage and the impact of health care legislation on deficit reduction. The summit will take place at Blair House, the presidential guest quarters across the street from the White House. Here's a viewer's guide for consumers on issues critical to working families, seniors and businesses:
WORKING FAMILIES
While the cost of health insurance is a worry for most Americans, it's a crisis for the nearly 50 million uninsured and about 27 million who buy their own coverage directly from an insurer. The $1-trillion, 10-year plan Obama and the Democrats have drafted focuses mainly on these two groups.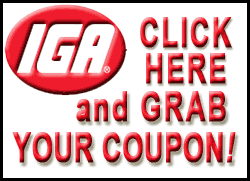 People with coverage from large employers would get some benefits, like being able to keep children in their late 20s on the company plan -- but wouldn't face major changes unless they lose their jobs or strike out on their own.
People who buy insurance directly, as well as small employers, would be able pick a plan in a new kind of competitive marketplace offering choices similar to what federal employees and Congress members get. But it wouldn't be a free ride.
Most Americans would be required to carry health insurance and prove it to the IRS.
Obama and the Democrats say their plan would make coverage affordable by providing federal subsidies to help more than 30 million now uninsured. But solid middle-class families may still have to stretch to pay premiums. The help is a lot better for people on the lower income rungs.
Under the plan Obama released Monday -- his opening bid at the summit -- a family of four making $66,000 would have to pay $6,257 in premiums, close to 10 percent of its income. That's even after receiving $3,000 in federal tax credits.
By comparison, a similar family making only $44,000 would pay $2,763 -- about 6 percent of its income. The estimates come from the nonpartisan Kaiser Family Foundation.
"There's no question that it's better than the status quo," said Larry Levitt, an analyst with Kaiser.
Most Republicans are opposed to an insurance mandate, although they generally like the idea of allowing 20-year-olds to remain on parental coverage. They want to concentrate on stimulating the private market to provide affordable alternatives. One idea: allowing consumers in high-cost states to buy coverage from insurers in low-cost areas.