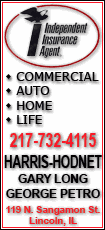 Bruco Strong Eagle Eastwood, 32, would unplug the refrigerator and not eat macaroni and cheese because they were too loud, War Eagle Eastwood said. Though the younger Eastwood was struggling with bills and getting his high school equivalency degree, his father said he couldn't pinpoint anything that would lead his son to open fire Tuesday at Deer Creek Middle School.
"It would be nice to find somebody or something to blame it on, but you can't," War Eagle Eastwood said Wednesday at his ranch in Hudson, about 55 miles northeast of the school.
"He has problems, but I never thought he'd go to the extent to hurt somebody," Eastwood said. "You can say you're sorry, but you can't replace the fear and hurt he's put in innocent people. He's put a hole inside of me."
Investigators were reviewing Bruco Eastwood's journals as they tried to figure out why the unemployed ranch hand allegedly showed up at his old school and started firing at students in the parking lot before being tackled by a math teacher.
The teacher, David Benke, was hailed as a hero. And officials said his response was further proof that the Littleton-area community had learned the lessons of Columbine, when law enforcement was criticized for not moving quickly enough in the 1999 incident in which two teenagers killed 12 students and a teacher before killing themselves.
Still, there was growing evidence the Deer Creek Middle School may have missed a chance to head off the attack.
Investigators said Eastwood entered the school earlier in the day, indicated he was a former student and chatted with teachers, apparently without drawing much suspicion.
Later he went outside and opened fire with his father's bolt-action hunting rifle.
Sheriff's department spokeswoman Jacki Kelley said Eastwood left the building without being asked to do so. She said a school security officer was not at Deer Creek at the time. The officer also has duties at another school, but it hasn't been determined where he was when the shootings happened, Kelley said.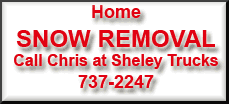 Jefferson County schools Superintendent Cindy Stevenson said there is a sign-in sheet that requires visitors to state their name and the purpose of their visit. She said school officials did not have access to the sheet because the school was closed as a crime scene.
Eastwood was jailed on $1 million bail on suspicion of attempted murder.
Residents were stunned by the thought of a gunman opening fire at a school less than three miles from Columbine High, the site of the nation's deadliest high school shooting. Parents rushed to the middle school, many unnerved by the sight of youngsters running for their lives just like on that day in 1999.
"We thought all of that was behind us," resident Betty Makr said.
Benke, a 57-year-old teacher and father of three, said he heard one shot and saw the gunman squeeze off a second round before he tackled the man and subdued him with another teacher.
Benke said he told the gunman: "Look, bud, I'm 6-5. ... You're not going anywhere, so let's kind of relax till the sheriff's people get here."
Schools in Jefferson County have gone through extensive emergency drills since the Columbine tragedy, and Benke said he always thought about what he would do if a shooting broke out. "I said, `I hope that I'm capable of doing something about it,'" he recalled.