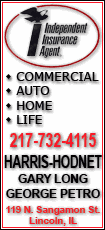 Joe Salisbury is the longtime manager of Noon's convenience store in Missoula. After a rash of robberies by hoodie-wearing thieves, he decided to post a sign on the door telling customers that no hooded sweatshirts or ski masks are allowed.
Salisbury says several times over the past two weeks, late-night visitors wearing hoodies have dashed into his store to swipe a couple of cases of beer, sometimes making repeat visits wearing the same sweatshirts.
Salisbury says the ski mask ban goes without saying, but he had room on the sign and so added it on anyway.
___
Information from: Missoulian, http://www.missoulian.com/