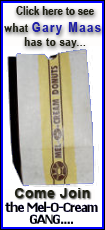 Yanukovych took the oath of office in the Verkhovna Rada, the Ukrainian parliament that has been the scene of intense maneuvering over the future of his rival Yulia Tymoshenko, who aims to stay on as prime minister.
Yanukovych narrowly defeated Tymoshenko in a presidential election runoff on Feb. 7. Tymoshenko alleges vote fraud, but she has dropped her court case on the issue, claiming the court was controlled by Yanukovych's supporters.
International observers had called the 2010 vote free and fair.
Tymoshenko led the 2004 Orange Revolution protests that paved the way for a rerun of the fraud-tainted 2004 presidential election in which Yanukovych had been declared winner. He lost a revote to Viktor Yushchenko.
Yanukovych, whose margin of victory was only 3.5 percentage points, enters office with a shaky mandate and face severe national challenges. He inherits an economy crippled by the global financial crisis and a nation whose political loyalties are polarized.
He has broad support in the Russian-speaking east of the country, but in the Ukrainian-speaking west, he lost in virtually every region to Tymoshenko.
Once considered a Kremlin flunky, the new president promised to carve a unique geopolitical path for Ukraine.
"I think that the state can not only be saved from a social-economic collapse, but can quickly be put on the path of accelerated development," Yanukovych said in his inauguration address.
He viewed Ukraine's destiny as being "a European state outside of any bloc."
His predecessor's aim to bring the country into NATO alienated many Ukrainians and angered neighboring Russia. Critics said Yushchenko's push for closer integration with the European Union was made at the expense of paying attention to his country's serious economic problems and endemic corruption.
Yanukovych, a native Russian-speaker, is expected to bring Ukraine's closer into Moscow's influence, but to what extent is unclear.