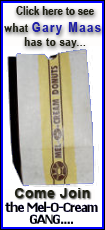 Saleh al-Mutlaq told reporters he would now allow his party to take part in the vote and called on all Iraqis to participate in the election.
"After meetings and discussions, we decided not to give the liars a chance," he said, speaking next to his political ally Ayad Allawi, a former prime minister. "We decided to strongly participate in elections."
Al-Mutlaq was banned from running in the vote by a committee vetting candidates for ties to Saddam Hussein's Baath party. He said he quit the party in the 70s, and last Saturday said he was pulling his entire list out of the election, in protest.
When asked the reason for his turnaround, he gave no specifics, only saying: "We decided to participate for the sake of change."
Al-Mutlaq's National Dialogue Front has 11 seats in the outgoing legislature, the second-largest Sunni bloc in parliament. He fared well in last year's provincial elections, and is the main Sunni faction in an alliance with Allawi, a secular Shiite. The secular alliance is expected to pose a tough challenge to Prime Minister Nouri al-Maliki's coalition.
The decision by the Shiite-dominated committee to blacklist more than 400, mostly Sunni candidates along with al-Mutlaq, raised fears that Sunnis might boycott the election or view the results as tainted. The vetting process did include a few Shiites.
Allawi, a fierce critic of al-Maliki's government, said during the news conference that the coalition with al-Mutlaq and others, called Iraqiya, is fighting against sectarianism.
Allawi has often accused the current government, along with Iraq's religious parties, of trying to stoke the sectarian tensions in the country, and has tried to portray himself as the man who can lead the country out of its sectarian conflicts.