Dubai police released the names of 15 new suspects Wednesday, bringing to 26 the number of people suspected in the killing of Mahmoud al-Mabhouh. In all, at least 15 of the names match those of real people who live in Israel. All of those contacted have said their identities were used without their permission.
Israel has not confirmed or denied involvement in the killing. Israeli security officials say al-Mabhouh was involved in smuggling weapons into the Gaza Strip with Iranian help and was wanted in the deaths of two Israeli soldiers who were captured and killed in 1989.
Five of the names released Wednesday appear in Israeli telephone directories, and Australia's foreign minister said two other names belong to Australians living in Israel. An eighth name, Roy Cannon, matches that of a 62-year-old man who immigrated to Israel from Britain.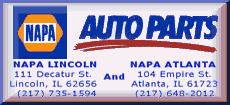 Raphael Cannon, his son, told The Associated Press on Thursday that his father had moved to Israel in 1979 and was surprised when an acquaintance saw his name on the Internet on Wednesday.
"It's clear that illegal use was made of personal information," Cannon said. He said the full name and birth date on the forged passport matched his father's, but that his father still has the genuine document in his possession and the photo in the fake one belongs to someone else.
He said his father was not interested in speaking to the press and was not planning to take legal action. "Who are we supposed to contact about something like this?" Cannon said.
The photographs on the passports released by the Dubai police have not matched the people whose names were used, and several countries have said the documents were forged or fraudulently obtained.
So far, no one in Israel or abroad has come forward to identify themselves as the people who appear in the photographs and to assert their innocence, further suggesting the people in the photographs were indeed connected to the killing.
Philip Carr, a 36-year-old technician who immigrated to Israel eight years ago, said Wednesday that he had been surprised to learn that his name and British passport name appeared on the new list of suspects. He said the photograph did not match: "That picture is certainly not me. He's wearing glasses. I've got 20-20 vision."
The other new names that match those of people in Israel's national telephone directory were Adam Korman, Gabriella Barney, Mark Sklar and Daniel Schnur. None could be reached Thursday.
In addition, Australian Foreign Minister Stephen Smith said two other names, Nicole Sandra McCabe and Joshua Daniel Bruce, belonged to Australians from Victoria state who currently reside in Israel.