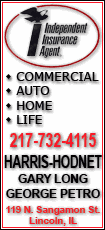 Kenyans have been inundated with news over the past month about shady government dealings: A well-publicized audit showed that Agriculture Ministry officials wasted $26 million through corrupt deals in a program meant to provide maize for the poor.
Auditors also recently found $1 million in fraud at the Education Ministry, and that was on top of a 2003-09 textbook scandal in which teachers colluded with publishers to inflate book orders, causing donors to withhold education funds and parents to pay for textbooks.
The scandals sparked a power struggle in the top levels of government this month. But for ordinary Kenyans like Nyagilo they cause deprivation and hardship, and one leading human rights official said the situation may lead to an explosion of violence.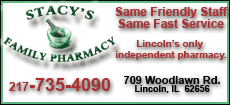 Corruption has cost Kenyan taxpayers tens of billions of dollars over the last several decades. Some of the money could have been used to prop up schools so families like Nyagilo's don't have to pay for education. Lacking the promised state funds, some schools have had to introduce fees.
"I walk to work more than 15 kilometers (10 miles) away so that we save money to pay school fees," said Nyagilo, adding that the family already eats only porridge and vegetables cooked with firewood from a nearby forest and cannot afford meat.
The strain that school fees place on poor Kenyan families can be enormous. Earlier this month, a Kenyan mother of six children committed suicide when she could not pay for her daughter to attend secondary school, according to Kenya's leading newspaper, the Daily Nation.
Transparency International says Kenya is one of the most corrupt countries in the world. Graft has created a class of super-rich while more than 60 percent of Kenyans live on less than $2 a day.
That disparity is easy to see in the Kibera slum where Nyagilo's family lives. A paved road separates the maze of rusty tin roofs that make up Africa's largest slum from newly erected luxury apartments. Slum residents pay $15 a month in rent. Across the street, housing costs thousands.
Experts say such income disparity combined with anger over corruption could lead in the 2012 election period to a repeat of election violence Kenya suffered two years ago.