His nontraditional background suits the GOP just fine.
"He'd never run for office before, never been to Washington, D.C., before," marveled California Rep. Kevin McCarthy, who met Fincher on a recruiting trip for the National Republican Congressional Committee. "He said, 'Listen, Mr. Kevin,' he said he couldn't look his children in the eye and say he watched this country change and didn't do something about it."
That a political novice like Fincher could become a top GOP contender to win a historically Democratic district speaks volumes about the unpredictable political environment that has come to define the 2010 midterm elections.
Voters are angry. President Barack Obama's job approval ratings have sunk, particularly among the independents who helped put him in office. The Democratic and Republican parties are both unpopular. Independent voters are growing in stature and anti-tax tea party activists have become a potent political force.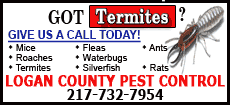 The fractious atmosphere has sent both parties scrambling to find challengers and open seat candidates who fit the national mood, while they also try to protect incumbents from being steamrolled by it.
"Arguably, both political parties need to earn back voters' trust," said Brian Walsh, a spokesman for the National Republican Senatorial Committee. "Republicans lost it and we need to gain it back."
It's not a slam dunk for Republicans, who long to retake control of both the House and Senate amid voter unrest.
They must contend with a party identity tarnished during George W. Bush's presidency and the pressures of tea party activists who believe the GOP has become too moderate. Tea party-backed candidates are running in dozens of Republican primaries across the country, setting up potentially messy and expensive intraparty battles.
And at least nine former GOP House members are running to recapture seats they held during Bush's presidency. Current and former members of Congress also are the GOP's nominees or front-runners for the nomination in six Senate contests so far.
That doesn't help the GOP make an argument it's the party of change. Newcomers like Fincher and little-known state legislators like Scott Brown do. Republicans scored a huge victory last month when Brown -- with help from independents, tea party activists and the GOP establishment -- took the late Sen. Edward Kennedy's seat away from Democrats in Massachusetts.
"There seems to be a spirit among the kind of challengers who've said, 'I don't really know a lot about politics, but I know what my community is all about,'" said Rep. Pete Sessions, a Texas Republican who heads his party's campaign operation for House seats.
Brown's candidacy was well-suited to the anxious political environment. He focused on a narrow, fiscally conservative message while casting himself as an independent thinker untethered to partisan demands. While he was a featured speaker before conservative activists last week, he also voted with Democrats this week to end a Republican-led filibuster of a jobs bill backed by Obama.
Like Brown, Fincher isn't quick to identify himself as a Republican. He calls himself a conservative on his campaign Web site, adding, "My roots run deep in Tennessee, not politics."