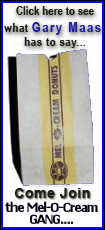 The 2.5 percent gain in factory output -- a key barometer of Japan's economic health -- from December exceeded expectations. Kyodo News agency's survey of economists forecast growth of 1.1 percent.
Industrial shipments in January rose 2.4 percent month-on-month, the Ministry of Economy, Trade and Industry said Friday, led by general and electronics machinery. Industrial inventories expanded 1 percent.
"In general, production is recovering," the ministry said in a statement.
Economists said rising demand in China and other Asian countries has helped spur production of mainstay Japanese exports like cars and consumer gadgets.
"Industrial output grew in tandem with rising demand in China," said Hiroshi Watanabe, economist at Daiwa Institute of Research. "Japanese exports of vehicles and construction material to China underlined booming demand in the country."
China's economic growth surged to 10.7 percent in the fourth quarter of last year. Recently, the country -- Japan's biggest export market -- has been taking steps to curtail bank lending to cool down its economy to prevent overheating.
Japanese retail sales, meanwhile, rose 2.6 percent in January from a year earlier, the ministry said in a separate report. It marked the first year-on-year gain in 17 months since a gain of 0.7 percent in August of 2008, according to ministry official Kazuhiko Manaka.
Hideki Matsumura, senior economist at Japan Research Institute, said retail sales were hit hard by the global economic slowdown after the collapse of U.S. investment bank Lehman Brothers Holdings in September 2008. A gain after the long downturn was not unexpected given increases in fuel prices and gains in auto sales spurred by tax incentives, Matsumura said.
In a sign of further worry for Japan's economy, however, consistently falling prices failed to improve in January.
The country's key consumer price index, which excludes volatile fresh food prices, fell 1.3 percent from the year before, declining for an 11th straight month, according to the Ministry of Internal Affairs and Communications. That matched a 1.3 percent decline in December.