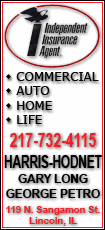 The economy grew at a blistering 5.7 percent pace in the final quarter of last year, according to a preliminary government estimate. And an updated estimate due out Friday is expected to produce the same figure, according to Wall Street economists surveyed by Thomson Reuters.
Roughly two-thirds of last quarter's growth came from a burst of manufacturing -- but not because consumer demand was especially strong.
Rather, factories were churning out goods for businesses that had let their stockpiles dwindle to save cash. If consumer spending remains lackluster as expected, that burst of manufacturing -- and its contribution to economic activity -- will fade.
The signs aren't hopeful. Consumer confidence took an unexpected dive in February. Unemployment stands at 9.7 percent. Home foreclosures are at record highs. And many Americans are still having trouble getting loans.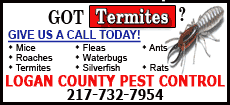 Against that backdrop, the economy's growth is probably slowing in the current January-to-March quarter. Forecasters at the National Association for Business Economics predict the economy will expand at a 3 percent pace in the first quarter of this year. The next two quarters should log similar growth, they predict.
In normal times, such growth would be considered respectable. But the nation is emerging from the worst recession since the 1930s. Sizzling growth in the 5 percent range would be needed for an entire year to drive down the unemployment rate, now 9.7 percent, by just 1 percentage point.
For all of this year, the economy is expected to grow 3.1 percent, according to the NABE forecasters. Though modest, that pace would mark a big improvement from 2009, when the economy contracted by 2.4 percent -- the worst showing since 1946.
As government stimulus wanes and Federal Reserve economic-support programs end, the economy -- especially the fragile housing market -- could suffer. Economists say the odds of the economy sliding back into a recession this year are low, but they won't rule it out.
In appearances on Capitol Hill on Wednesday and Thursday, Federal Reserve Chairman Ben Bernanke said record-low interest rates are still needed to make sure the recovery becomes firmly rooted and to help ease high unemployment.