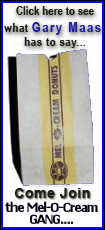 Britain's FTSE 100 index was up 50.08 points, or 1 percent, at 5,328.30 after the statistics office revised up its estimate of U.K. economic growth in the fourth quarter of 2009 to 0.3 percent from 0.1 percent.
Meanwhile, Germany's DAX rose 44.60 points, or 0.8 percent, to 5,576.93 while the CAC-40 in France was 33.15 points, or 0.9 percent, higher at 3,673.92.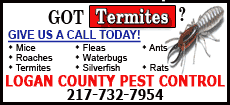 Earlier, most Asian markets advanced after figures showed that Japanese factory output, a key measure of economic health, rose by a better-than-expected 2.5 percent in January from the previous month. Shoppers were also in a better mood last month compared to a year earlier, sending retail sales surging 2.6 percent, the most in about 1 1/2 years.
The gains come after losses in European and U.S. indexes on Thursday as investors worried about further downgrades of Greece's credit rating and the pace of the U.S. economic recovery following an unexpected increase in weekly jobless claims.
However, U.S. stocks managed to recover their poise -- at one stage the Dow Jones industrial average was down nearly 200 points, but ended only 53.13 points lower at 10,321.03.
Many analysts think that stocks will continue to find support in the current environment as the world's leading central banks are not expected to raise interest rates any time soon -- U.S. Federal Reserve chairman Ben Bernanke, for example, repeated this week that U.S. borrowing costs need to stay at record low levels for "an extended period."
Ben Potter, research analyst at IG Markets, said that with interest rates low around the world and "upbeat data out of Asia, the withdrawal from equities has been half hearted at best."
Despite the strong Japanese economic data, investors are increasingly wary about the pace of the economic recovery in the U.S. and Europe, as the recent news has stoked worries about a double-dip recession.
Kit Juckes, chief economist at ECU Group, said the key to the end of the week will be how the U.S. equity markets react to data due later, including the first revision to fourth quarter U.S. GDP, the University if Michigan's consumer confidence index and existing home sales, and whether there is follow-through from the strong close Thursday.
"Sentiment remains incredibly nervous but the commitment to asset reflation remains exceptionally strong and I still favor the upside for asset prices as a result," said Juckes.