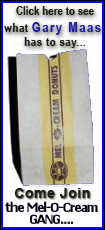 Stripped of his job as Detroit's mayor, locked in jail for 99 days and saddled with a felony record, he is legally prohibited from seeking the only occupation he ever wanted -- elected leader. And his troubles keep coming. He may be called before a judge again for failing to make court-ordered restitution.
But if the 39-year-old Kilpatrick is a ruined man, he doesn't seem to have noticed. When he returns to Detroit for court appearances, he travels from his rented mansion outside Dallas, where he and his wife drive luxury vehicles and spend money on golf, restaurants, nail treatments and other amenities, according to government prosecutors.
His lawyer's explanation: For him to earn and pay his debt to society -- $1 million in restitution to Detroit -- Kilpatrick has to maintain a certain lifestyle.
So far, Kilpatrick has fashioned a remarkable second act in the life of a disgraced official. It demonstrates that the talents that helped make him mayor -- charm, a confidence bordering on arrogance, and the ability to inspire loyalty among friends and affluent supporters -- haven't failed him.
"When history records him, he will be considered, in spite of whatever mistakes he made, a great mayor," said community activist Malik Shabazz, who is among the Detroit admirers who stand by him.
The question now is whether Kilpatrick's rebound could soon be ending. The state Court of Appeals agreed to postpone a court hearing scheduled for Friday, but he still could face arraignment on the charge of violating his probation by missing a $79,011 restitution payment due last week. If the arrest warrant issued Thursday -- and then suspended -- is eventually served, he could wind up back in a cell overlooking the city he once led.
Kilpatrick often boasted over his 6 1/2-years as mayor that he was from Detroit and the city was in him. He still has a following, despite his ouster in 2008 for lying under oath about an affair with a staff member.
A product of the mostly black, blue collar town, his mother is Democratic U.S. Rep. Carolyn Cheeks Kilpatrick. His father Bernard is a former county commissioner. He shares the politician's gift for speaking well and being at home in the limelight.
"He's the center of attention wherever he goes," said Janee Bradford while waxing and trimming a customer's eyebrows at Clear Salon & Spa in Detroit. She has voted for him and followed his career. "He has presence and confidence," she said.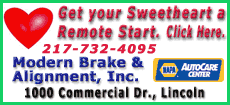 Years after his tenure as mayor, conversation at the salon still turns to Kilpatrick, she said.
Some of his admirers take delight in the style and resilience he has shown, and see racial overtones in the continuing prosecutions.
"In the street, in the hood it's called 'weather, traffic and Kilpatrick,'" Shabazz said. "The only thing I can feel is empathy. Enough is enough. Leave the brother alone and let him finish out his probation."
Shabazz and others believe Kilpatrick's troubles are steeped in Detroit's legacy of mistrust between whites and blacks, and blacks and the system.
In their petition to the appeals court for the hearing delay, his lawyers touched on that theme. "The town is divided, with many of the opinion that Mr. Kilpatrick is nothing more than a darker version of Bill Clinton."