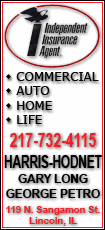 Defense lawyer Nyan Win told reporters he would launch one final "special appeal" before the court after determining why the recent appeal had been rejected. "The court order did not mention any reasons," he said.
"Although the decision comes as no surprise, it is deeply disappointing," said British Ambassador Andrew Heyn, who attended the court session along with diplomats from Australia, France and the United States. "We continue to believe that (Suu Kyi) should be released immediately along with the other 2,000 and more other prisoners of conscience."
French Ambassador Jean Pierre Lafosse said Suu Kyi was "the victim of a sham trial."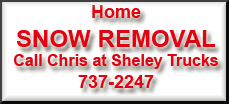 Suu Kyi's lawyers appealed to the court last November after a lower court a month earlier upheld a decision to sentence her to 18 months of house arrest. She was convicted last August of violating the terms of her previous detention by briefly sheltering an American who swam uninvited to her lakeside home.
The 64-year-old democracy icon was initially sentenced to three years in prison with hard labor in a trial that drew global condemnation, but that sentence was commuted to 18 months of house arrest by junta chief Senior Gen. Than Shwe.
Suu Kyi has been detained for 14 years. Her National League for Democracy won elections in 1990 by a landslide, but the military, which has ruled Myanmar since 1962, refused to cede power.
The junta has announced it will hold elections some time this year under a constitution that allows the military to maintain substantial power. It effectively bars Suu Kyi from participating in the polls, the first general elections since 1990. Suu Kyi's party has not announced whether it will contest the elections.
If the vote goes ahead as planned and Suu Kyi serves out her latest 18-month sentence, she would still be in detention during the elections.
The court ruling also denied freedom to two female companions who share Suu Kyi's house arrest. It comes nearly two weeks after the junta released Tin Oo, the 82-year-old deputy leader of Suu Kyi's party, from nearly seven years in detention.