But business groups opposing the idea maintain it would shut out smaller businesses from competing for more than $500 billion a year in federal contracts and increase government procurement costs.
The policy is known as "high road" contracting and could draw the Obama administration into a larger debate over whether the government should use public purse strings to strengthen the middle class and promote higher labor standards.
Advocates of the plan include unions. They say too many jobs financed by government contracts come with low wages and limited benefits and support companies that violate employment laws.
The Economic Policy Institute, a liberal think tank, estimates that nearly 20 percent of the 2 million federal contract workers in the U.S. earn less than the poverty threshold wage of $9.91 per hour. As many as 22 million workers are employed by federal contractors.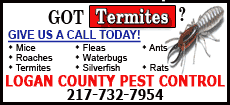 Documents obtained by The Associated Press show the plan under consideration would examine the wages and benefits -- such as health insurance, retirement benefits and paid leave -- a company pays its employees as a factor in the contract award process.
Another factor would be whether a contract bidder is a repeat violator of labor and employment laws. Businesses with legal violations are already supposed to be restricted under current contracting rules, but the new policy would create a better system for tracking those companies.
A Labor Department compliance office would compile a score on contract bidders based on the new criteria.
The White House's consideration of the new policy was first reported earlier this month on the political Web site Daily Caller.
Earlier this month, a group of four Republican senators led by Sen. Susan Collins of Maine wrote a letter to Budget Director Peter Orszag arguing that imposing such a policy could increase the cost of federal contracting and hurt small businesses.
"These small businesses could choose not to compete for federal contracts, undermining the diversity of the federal contracting base and lessening competitive pressure on larger federal contractors," the lawmakers wrote.