Today's highlight in history:
On Feb. 26, 1940, the United States Air Defense Command was created.
On this date:
In 1802, French literary giant Victor Hugo was born in Besancon (buhz-an-SOHN').
In 1815, Napoleon Bonaparte escaped from exile on the Island of Elba.
In 1870, an experimental air-driven subway, the Beach Pneumatic Transit, opened in New York City for public demonstrations.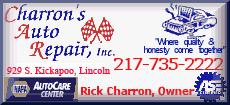 In 1919, President Woodrow Wilson signed a measure establishing Grand Canyon National Park in Arizona.
In 1929, President Calvin Coolidge signed a measure establishing Grand Teton National Park in Wyoming.
In 1945, a midnight curfew on night clubs, bars and other places of entertainment was set to go into effect across the nation.
In 1952, Prime Minister Winston Churchill announced that Britain had developed its own atomic bomb.
In 1979, a total solar eclipse cast a moving shadow 175 miles wide from Oregon to North Dakota before moving into Canada.
In 1987, the Tower Commission, which probed the Iran-Contra affair, issued its report, which rebuked President Ronald Reagan for failing to control his national security staff.
In 1993, a bomb built by Islamic extremists exploded in the parking garage of New York's World Trade Center, killing six people and injuring more than 1,000 others.
Ten years ago: Pope John Paul II, concluding a three-day trip to Egypt, visited Mount Sinai, where he prayed for religious tolerance in a garden under the peak revered as the place where Moses received the Ten Commandments.