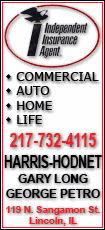 The troubled insurer also said in an annual regulatory filing that it may need additional support from the government. However, AIG has included such warnings in past filings with the Securities and Exchange Commission.
The fourth-quarter results were an improvement from the $61.7 billion AIG lost in the year ago period, but they were worse than analysts expected. They also followed two straight profitable quarters.
The company reported a 2.2 percent drop in new premiums in its Chartis general insurance business, compared with a year earlier. AIG attributed the slide in part to the weak economy. That was a better result than in previous quarters, as the company said it was able to hold on to current customers while also bringing in new business.
AIG also had lower sales of life insurance products, and it added $2.3 billion to its reserves against losses in its commercial insurance business.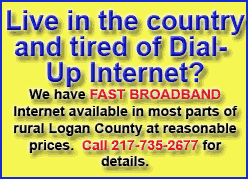 CreditSuisse analyst Thomas Gallagher said the company would benefit from premium price increases, but he doesn't believe management will take "strong pricing actions."
Gallagher lowered his 2010 earnings outlook by $2.25 to $3 per share. Analysts, on average, forecast earnings of $7.28 per share.
AIG also reported $6.2 billion in expenses from repaying government loans.
Investors weren't happy with AIG's news, and bid its stock down $2.23, or 8.1 percent, in afternoon trading.
The concern in the market is that AIG's insurance business, which was not the cause of its near-collapse in 2008, needs to be stronger for the company to keep repaying the government and become independent again.
New York-based American International Group Inc. said Friday it lost $65.51 per share in the last three months of 2009. The compares to a loss of $458.99 per share in the fourth quarter of 2008.
On average, analysts surveyed by Thomson Reuters forecast a quarterly loss of $3.94 per share.
AIG was bailed out in September 2008 by the government as the financial crisis spiraled out of control. The insurer has received aid packages with a total value of $182.5 billion from the government. In return for that financial support, the government received an 80 percent stake in AIG.
The company was undermined by underwriting risky credit derivatives contracts. A plunge in the value of those contracts was the primary driver of AIG's near-collapse.
AIG has been working for the past year and half to sell assets and streamline operations in an effort to repay government debt. Since receiving government bailout funds, AIG has completed 19 unit sales or asset transactions.
It reported Friday that it continues to unwind its Financial Products Group, the unit blamed for AIG's downfall.