C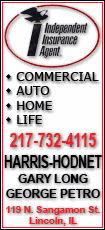 rude barrels have wavered between $70 and $80 all year, and the latest batch of economic reports failed to give a clear picture of when energy demand in the U.S. would pick up.
The Energy Information Administration said the country has started consuming more petroleum over the past few weeks. It also said the U.S. is still working off a hefty crude surplus built up during the recession.
And gasoline contracts slid this week as a refinery strike ended in France. The U.S., which imports much of its fuel from Europe, still has larger-than-average supplies of both motor gasoline and distillate fuels like diesel.
Crude hit $80 on Monday and Wednesday, only to fall on Tuesday and Thursday. On Friday, prices jumped again after the government reported that the economy grew at an annual rate of 5.9 percent in the final three months of 2009.
The GDP reading was the strongest in six years, though the economy isn't expected to maintain that level of growth this year.
Crude prices also got a boost Friday from a weaker U.S. dollar. Dollar-based commodities like oil become cheaper for international investors when the dollar falls.
Benchmark crude for April delivery added $1.49 to settle at $79.66 a barrel on the New York Mercantile Exchange. Prices reached as high as $80.05 a barrel earlier in the day.
Meanwhile, pump prices increased for the ninth day. The average price for retail gasoline added less than a penny overnight to $2.701 a gallon, according to AAA, Wright Express and Oil Price Information Service.